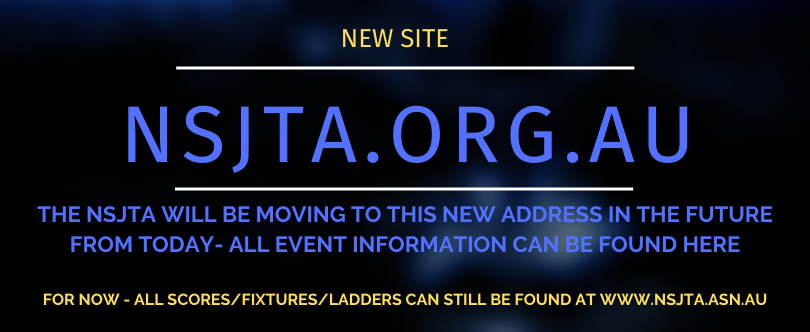 There is a new NSJTA website coming soon – this one! www.nsjta.org.au
So welcome, however for now it is only for use with event information.
The site if you browse around has very much the same info as the current site – www.nsta.asn.au – does except you cannot access scores or ladders etc here just yet – more on that in coming months!!